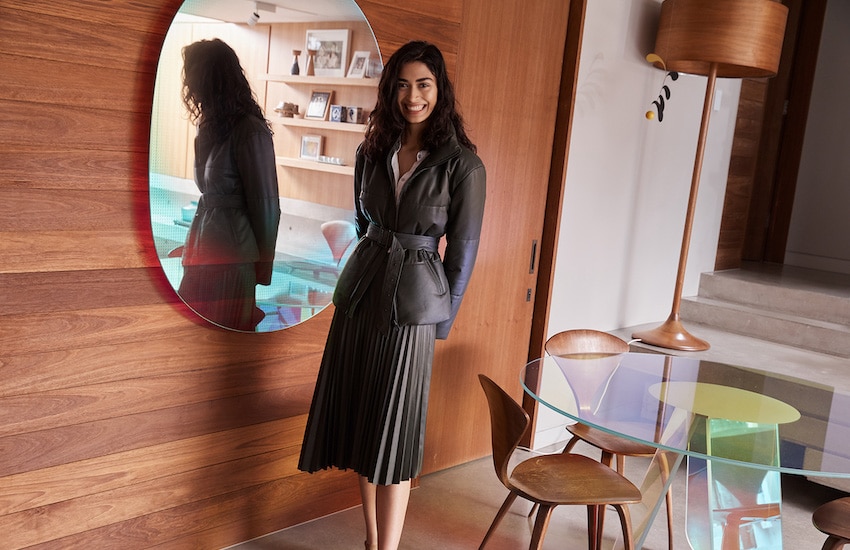 Violeta Tentomas Shares Her Journey to West14th
Mindful. Purpose driven. Sustainable Fashion.
Violetta Tentomas launched her first range labelled West14th in 2013 delivering the softest possible sustainable leather essentials to customers world-wide.
Inspired in New York City, the range is designed in Bondi Beach, Australia. Creating modern heirlooms in small batches for the women with a slow fashion wardrobe.
Violatta's team philosophy is to design and craft forever wardrobe staples, shared with your girlfriends and inherited by your daughters.
We asked Violetta a series of questions about her journey growing her sustainable business, along with her approach to her health and wellbeing.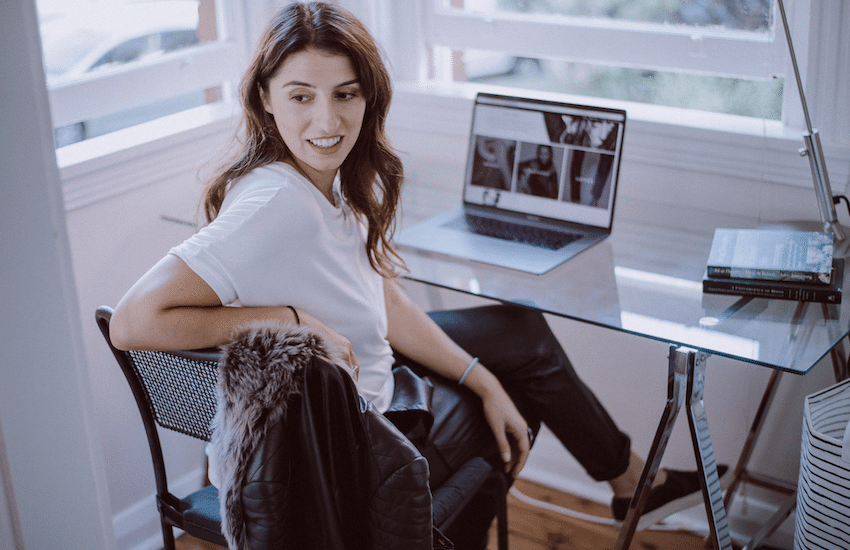 Describe your journey to create the business you have today
Long, so let's start at the very beginning. 
I studied at the Fashion Institute of Technology in NYC and completed internships with businesses such as Henri Bendel, Nine West and Ralph Lauren. Post-graduation, I landed a role in Ralph Lauren's buying offices for womenswear and so my fashion career began. A few years later, I moved to Sydney to live on the beach and joined a contemporary-fashion boutique as the Fashion Director. 
WEST 14TH took shape in early 2012. After completing a 40-day yoga challenge and dedicating time to exploring what my next career move would be, it became very clear that I was finally ready and confident enough to pursue a life-long goal to start my own label. The aesthetics seemed to have been predisposed from my years of planning for this moment after rummaging old sketchbooks, inspirational images, and textile swatches. Leather has always been a passion of mine and so is the focus point for WEST 14TH. Our first collection arrived to stores in February 2013 and the real adventure began!
Our focus remains the same to deliver the-softest-possible, sustainable leather essentials to our customer. We do this with the support of a team of female-founded, like-minded businesses working remotely. We have longstanding partnership with boutiques and major retailers and sell through our online store too. 
Running your own business is a rollercoaster and ours at time has been fast and exciting then slow and considered. I'm grateful 8 years later we're still around connecting with our customers and dressing her in forever essentials. 
What do you like most about what you do?
Our customers and collaborations. I LOVE hearing direct feedback from our customers from the wonderful experiences wearing one of our staples to their improvement. I feel having that direct line to their comments influences our designs and business decisions to make sure we are placing them at the heart of our business. 
Then, I love connecting with other female founders and businesses to share experiences and learnings or to create beautiful collaborations. WEST 14TH allows me to connect to a range of creatives, services and brands which I find personally fulfilling and hope we are adding value to our customers lives too.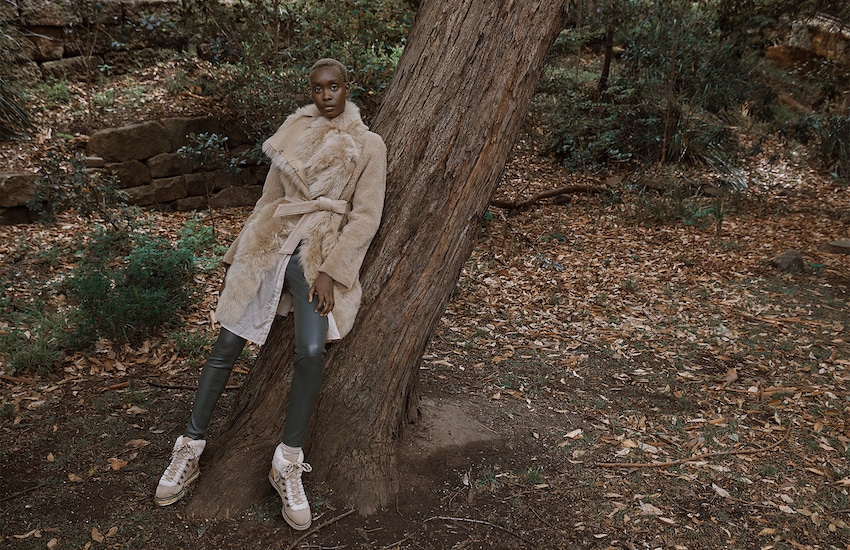 What's the hardest thing about it?
Fashion is fickle, so running a business that's based on a customer, a buyer or an editor loving your brand can be hard to navigate, commercialize and even harder to define success.
When you were a child, what did you want to be when you grew up?
Marine biologist, then a photographer and then Fashion Buyer.
Who has been the greatest influence on your career/business?
I couldn't possibly narrow it down to one person! I loved the world of fashion and business hence pursuing a career as a Fashion Buyer as it merged the two. I left a corporate role in NYC for a small boutique business in Sydney and loved the sharp contrast of business structure and quick decision making. I would probably say the women I have worked with from the start of my career to now have all played a role in shaping my business acumen and desire and ability to share my story by creating my own business.
What's the inspiration behind West14th?
I was brought up in New Jersey, so NYC was my playground leading into my professional life. For me it's the pace of the city, the grandness and the grittiness that I love! It was so pleasing to hear the enthusiasm Australians share for NY after moving here. It was a natural choice to have New York as my muse and play a major character in the brand's story. It's a place that evokes joy, freedom and self-discovery hence our name having a direct reference to this city.
I am a considered shopper and feel many consumers want to buy timeless wardrobe staples to have for many years. From my perspective leather offers this investment and durability. It's a textile that with years and wear reveals its true character and holds value. You can pass it down to a loved one or resale it, or just keep it to elevate your wardrobe for a lifetime, and so leather became our focus.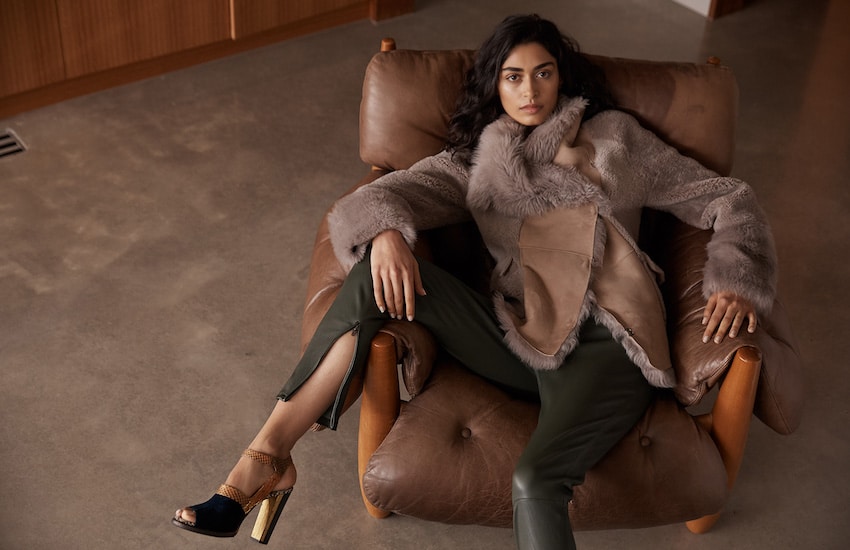 Sum up West14th in a sentence or two.
We create modern heirlooms in the softest possible leather to be loved, shared and resold for the slow fashion women.
What's the best feature of each product?
The softness. We create unbelievably soft leather to last a lifetime of wear. 
The fashion industry has been known to be a major polluter, I know you are doing your part, but how can we get more brands being more mindful?
Mindful. Purposed driven. Sustainable. These are the standards for entry to the market. I feel brands and businesses have no choice but to be mindful in all aspects of running their business. Customers will demand it and use their personal values to inform their buying decisions. If your business or brand doesn't align with these then really there is no future for them, so the power is really in the hands of the people to buy to their values. 
We take the position of sharing our sustainability-focused improvements, so our customers can use this to compare and ask other brands what they are doing. We're only at the start of our journey to a sustainable future and feel sharing this aid our customers with awareness. 
What's your why?
Make the people around me feel good.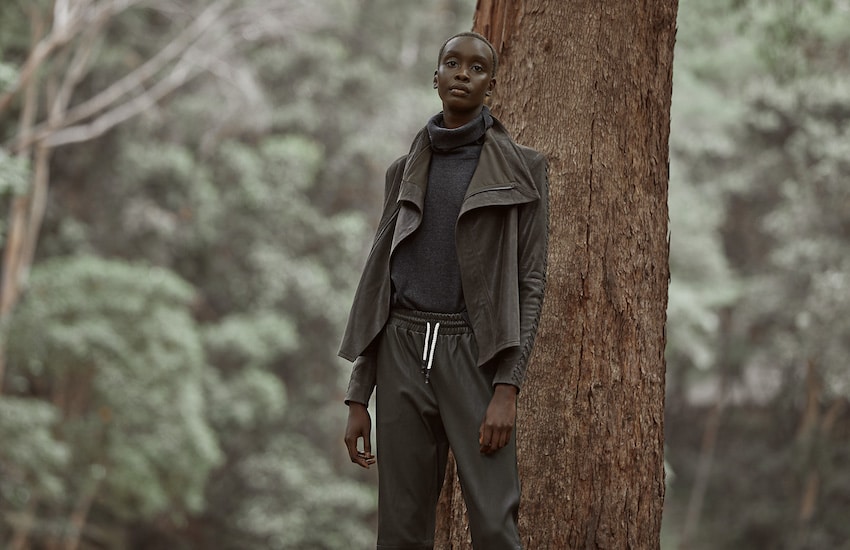 Short & Sharp
What is your biggest health tip?
Try to laugh each day and drink green juice! 
What is your favourite pastime?
Travel…. which is hard during Covid times!
What books are on your bedside table? 
I'm not reading anything at the moment besides for business articles… all the time!           
What are you listening to? Favourite band, podcast etc.
Podcasts are my thing! Future Women, Lady Brains, Glossy and BOF are my weekly doses.
What is the last thing you do each night before going to bed?
Giggle in bed before kissing my my partner good night.
What is your fashion staple?
Leather jacket and ripped jeans.
Describe yourself at work.
Curious & innovative.
Describe yourself at play.
Lighthearted- Always like to see the funny things in life.
What has been the best day of your life?
It's in the future.
What is the bravest thing you have ever done?
Moved countries. Started my own business. Fallen in love.
What is the biggest tip you could give to help a young designer or business person?
Trust your gut.